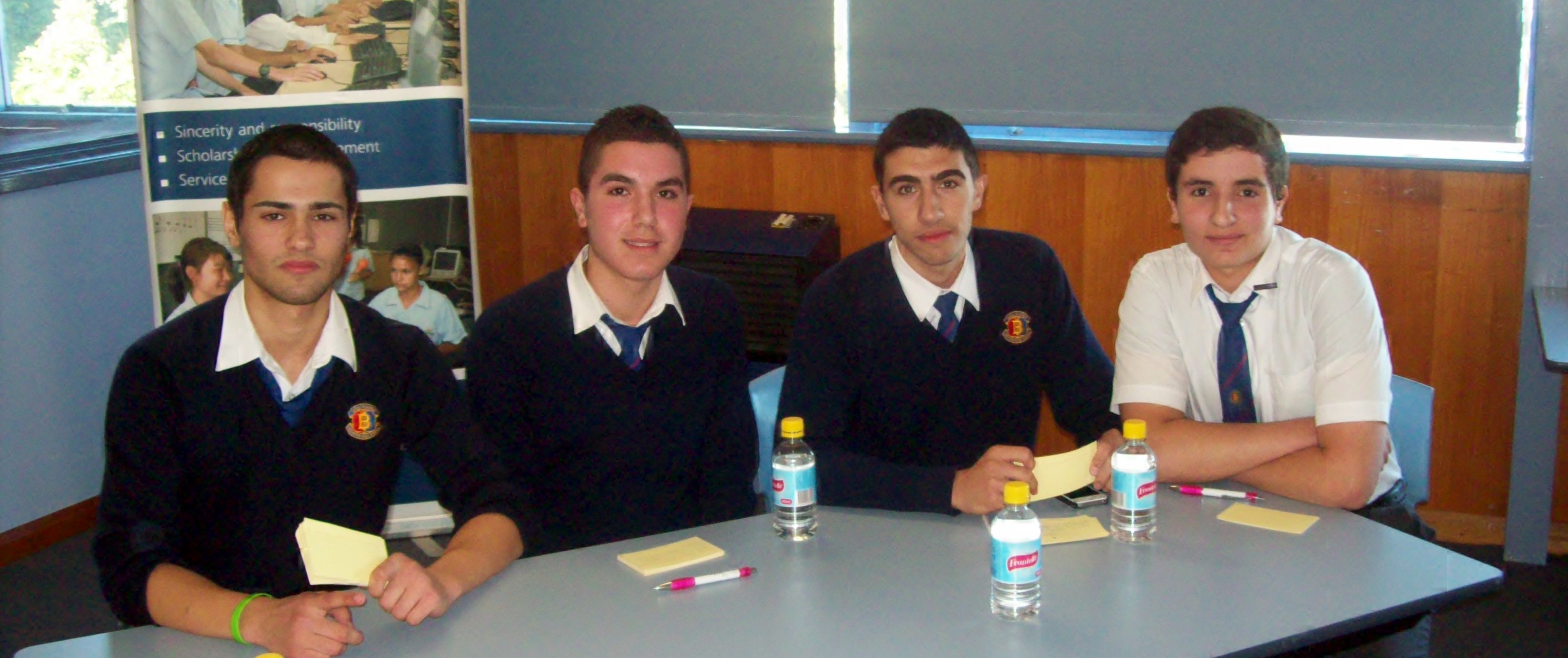 Belmore Boys has a strong debating culture, with recent success in public speaking and debating competitions. Students are heavily involved in debating training at school and compete in a number of local and state competitions, including:
Premier's Debating Challenge for Years 11 & 12
Premier's Debating Challenge for Years 9 & 19
Premier's Debating Challenge for Years 7 & 8
Year 11 Metro Debating Competition
Sydney Morning Herald Plain English Speaking Competition
A number of teachers help coach and coordinate debating activities.
Coaches help play an important role in engaging students in public speaking and impart practical and effective communication and interpersonal skills. Students are involved in weekly debating training sessions to breakdown local and national news stories to build their field knowledge. An analytical framework, in line with the school literacy program, is used in preparing arguments for debates.